Rio De Boca - Belize Steel Bridge Construction Project
This bridge was constructed for Bowen & Bowen at a resort in the beautiful country of Belize in Central America. The client required a 3 span steel bridge with a large rise so that local fishermen could travel beneath it.

It was designed to be able to withstand loads from all high way traffic, including heavy trucks, but the client wanted to restrict the bridge's every day use to cars and golf traffic only.

To ensure that heavy loads would not be passing over the bridge regularly, Reidsteel incorporated a removable centre divide into the bridge's design so that only small vehicles would be able to cross.

Galvanised steel grating was used as decking in order to allow dirt to fall through the grating, preventing the bridge from becoming muddy.

The steel beam bridge was galvanised and shipped from Christchurch in 20' and 40' shipping containers, and was erected in Belize by local contractors who did not need supervision from Reidsteel erectors.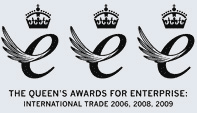 Queens Award for Enterprise International Trade 2006 2008 2009