Bridge Construction Techniques - Over Truss Bridge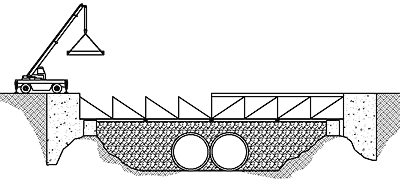 The easiest construction technique is in situ during the dry season, over causeway and culverts.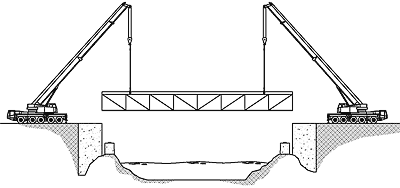 Or 2 -3 beams can often be lifted in, singly or joined in pairs, by cranes on each bank.

Roller launch method. The bridge is constructed in situ and then jacked across the span using rollers and cantilever technique.

A temporary nose section is used this is removed once the bridge is in position.

The bridge is then simply lowered into place.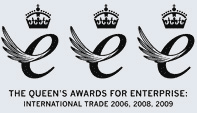 Queens Award for Enterprise International Trade 2006 2008 2009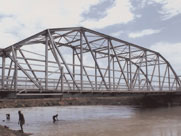 See examples of our work